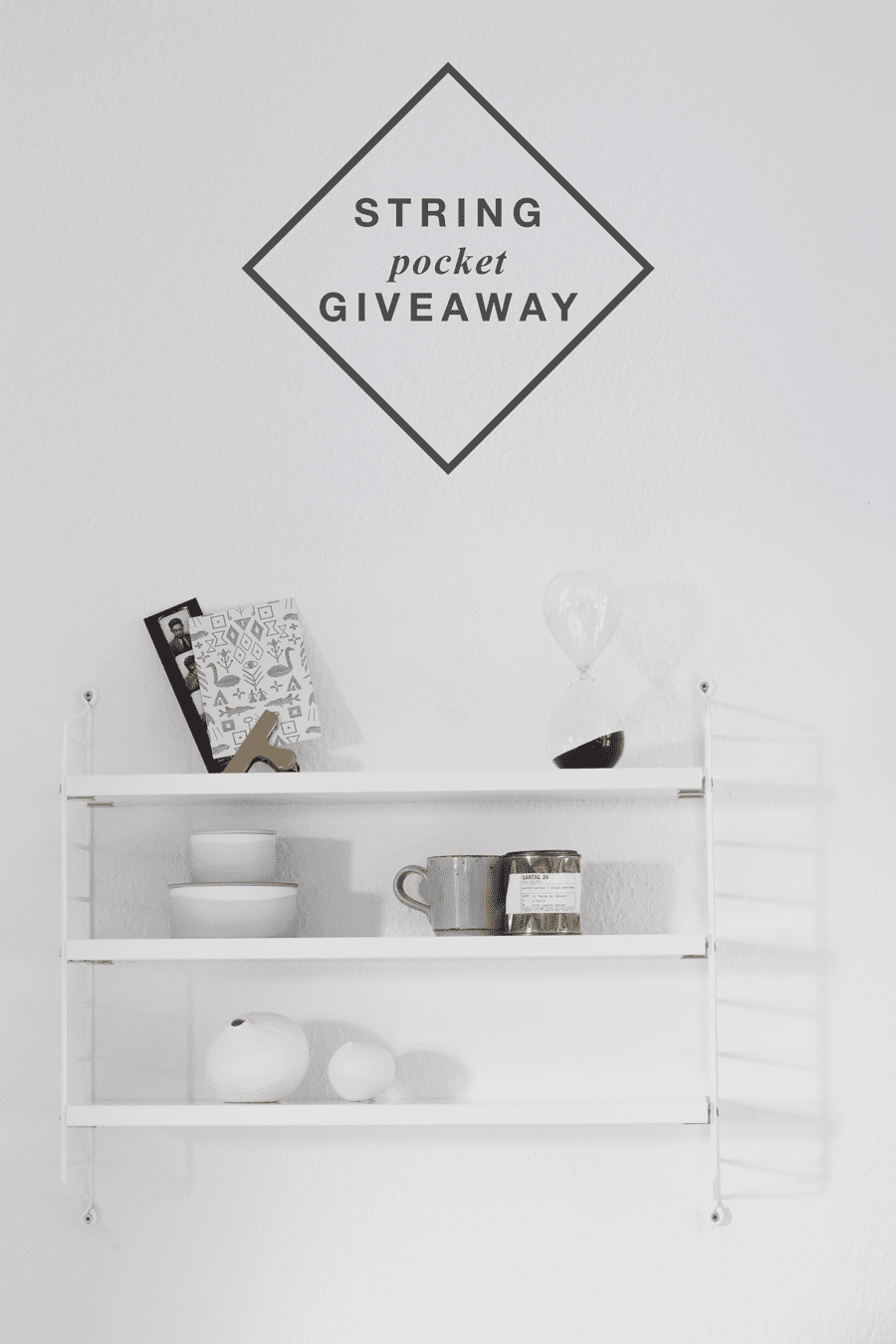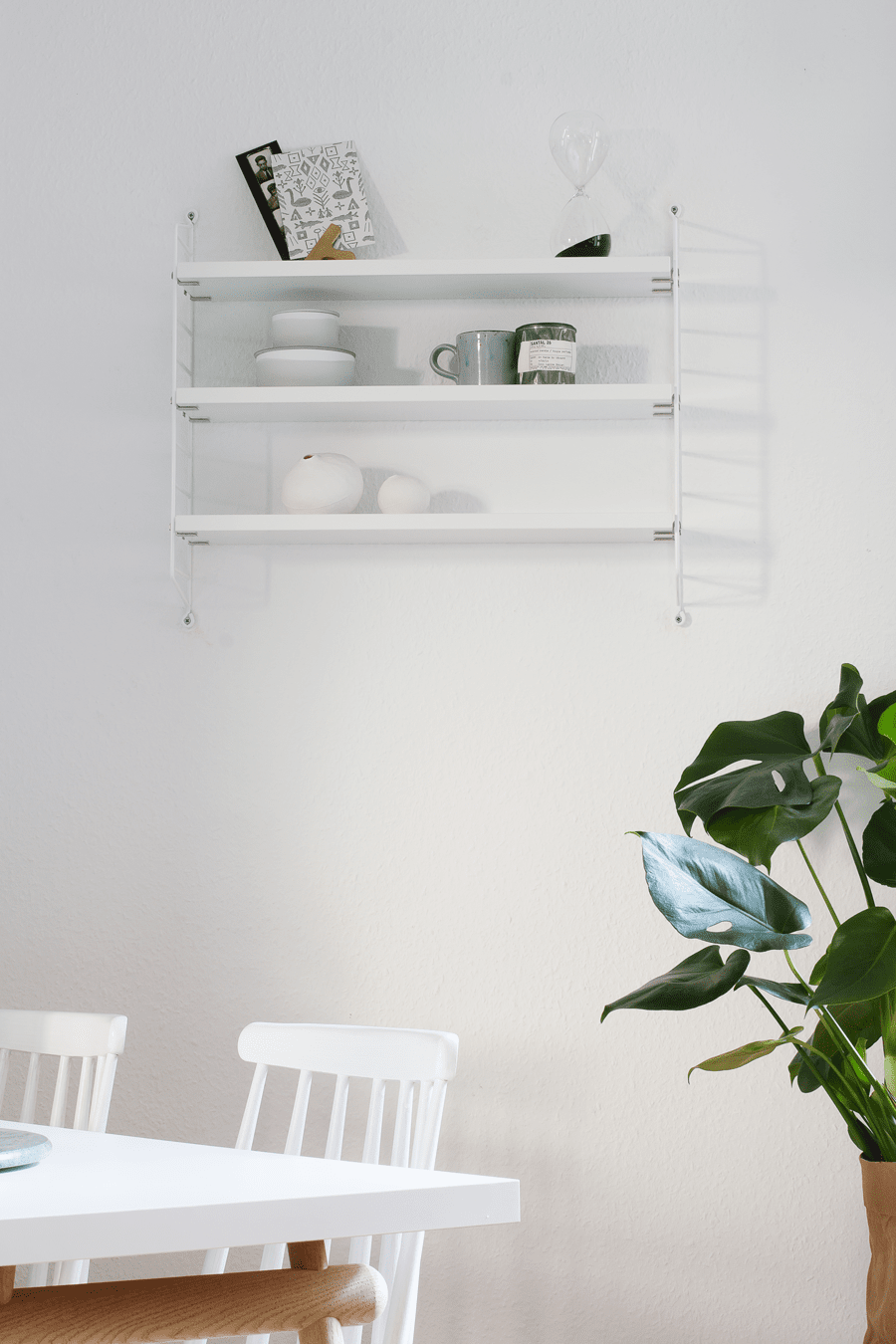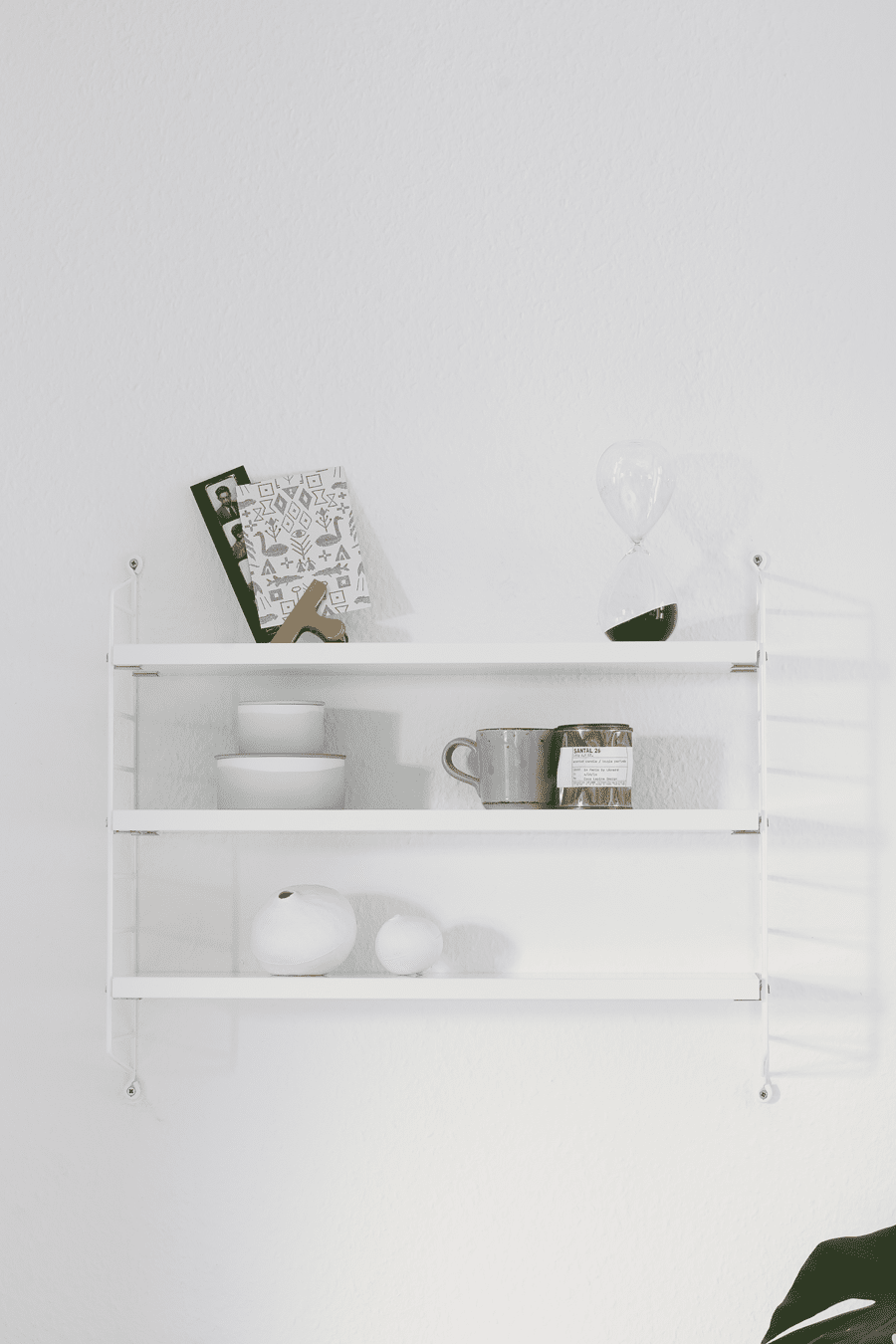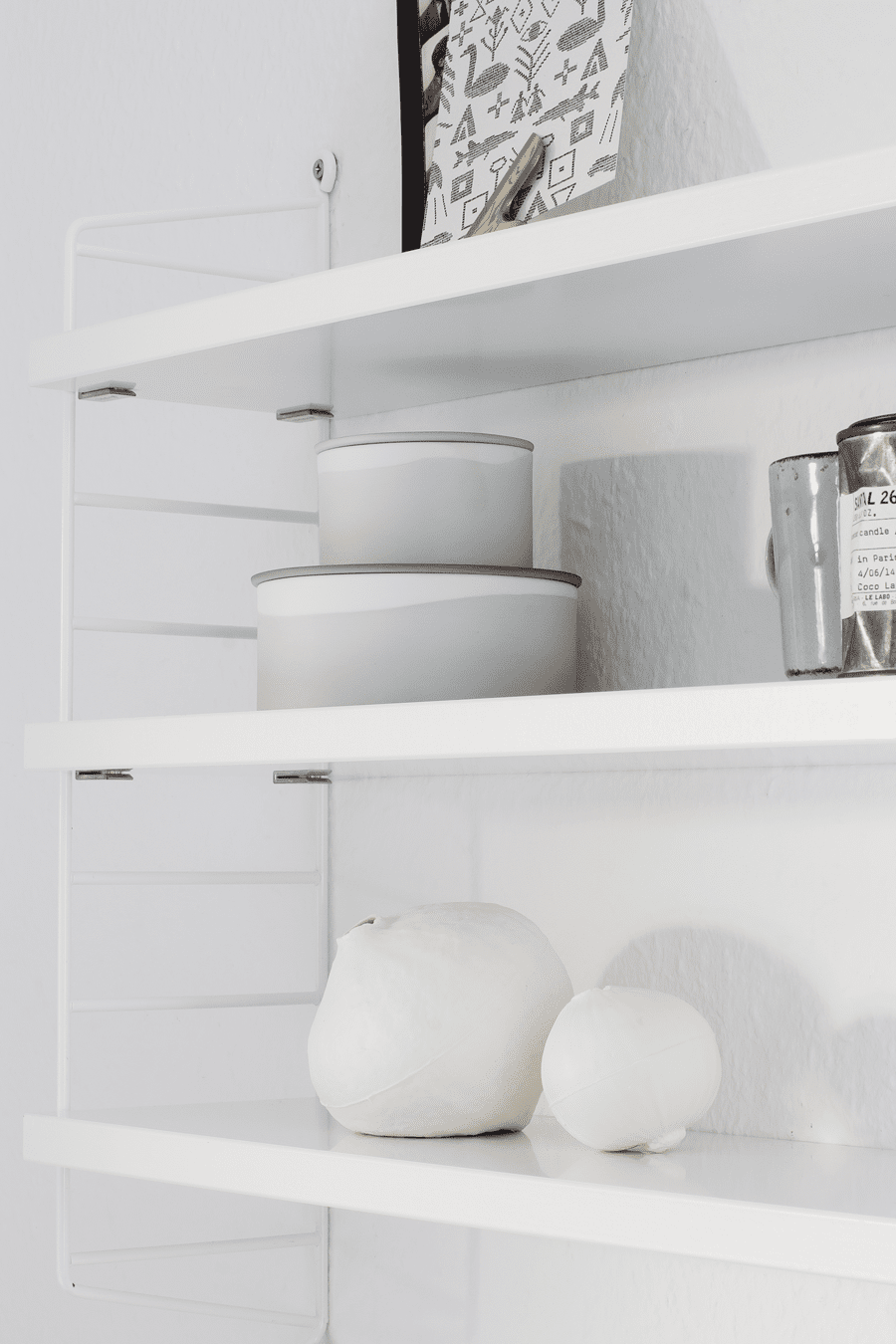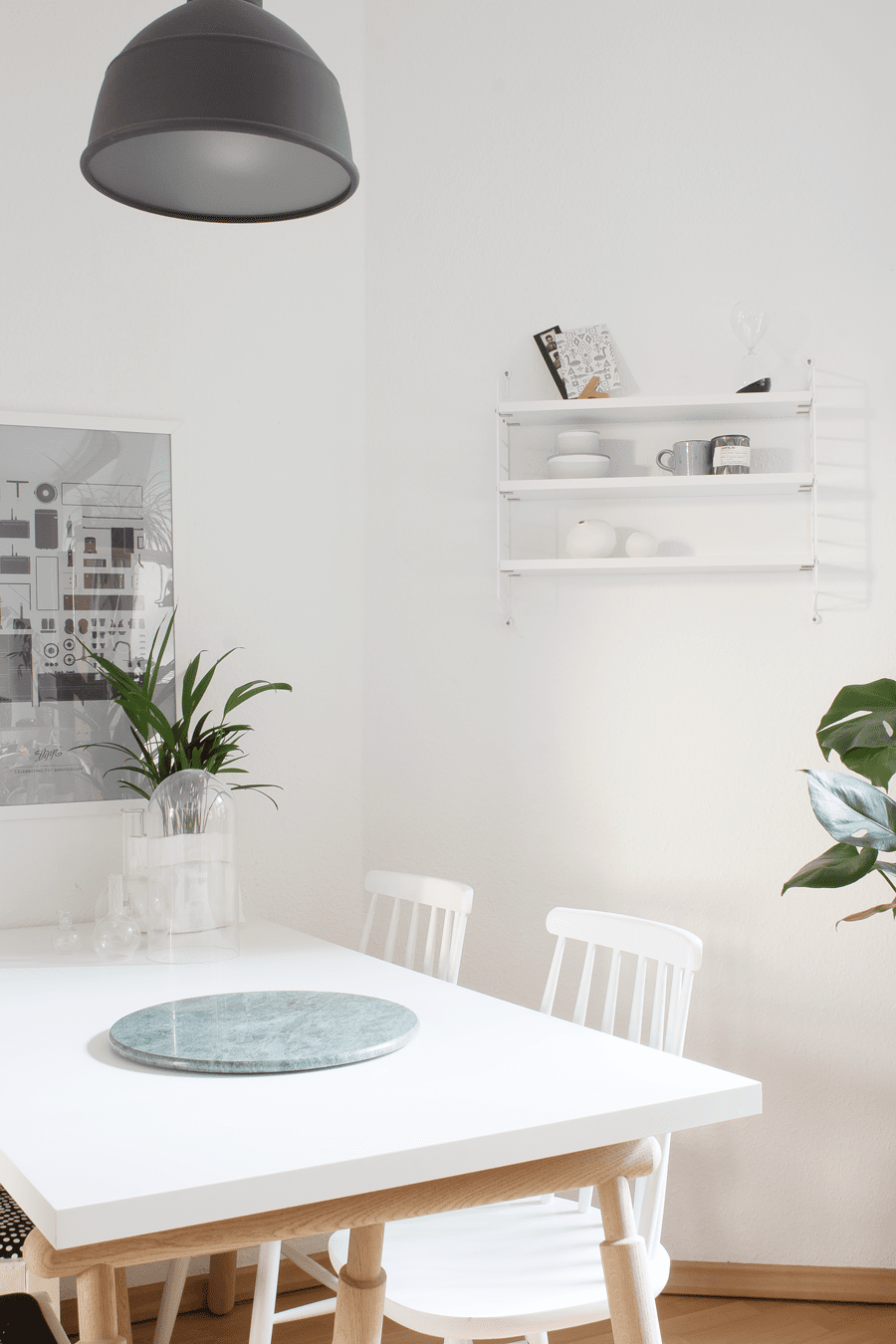 I have had my eye on a String shelf for a long time now, I think it's a perfect display for your favorite design items and vintage finds. The String Pocket is the smallest version of the famous shelf and fits almost anywhere. I'm very glad this shelf made it into my home and I chose to hang it at my dining table with a collection of my current favorite objects.
I'm sure this is the first String of many to come in our home and I'm very happy to announce that you will also get a chance to get your favorite color of String Pocket in your home. All you have to do is have a look at the String Pocket webpage, pick the color you would like to win and write it in a comment to this blogpost. Two lucky winners will receive a String Pocket in their favorite color. The giveaway is open to anyone and runs until next week Wednesday November 5th. The winners will be announced the following day. Good luck to you all !
—
Ik heb al een hele tijd een oogje op een String schab. Ik vind het gewoon de perfecte manier om favorite design en vintage items uit te stellen. De String Pocket is de kleinste versie van de bekende schabben en kan zowat overal worden opgehangen. Ik vind het super dat dit schab zijn weg gevonden heeft in onze woning en ik heb het een centrale plaats boven de eettafel gegeven.
Ik ben er zeker van dat de de eerste van velen is in onze woning en ik vind het dan ook geweldig dat ik jullie kan vertellen dat je er zelf ook eentje kunnen winnen in je favoriete kleur. Om een kans te maken op een String Pocket, neem je een kijkje op de String Pocket webpage, kies je je favoriete kleur uit en schrijf je die in een commentaar bij deze blogpost. Twee gelukkige winnaars ontvangen een String Pocket in hun favoriete kleur. De giveaway is open voor iedereen en loopt to volgende week woensdag 5 November. De winnaars zullen de volgende dag worden aangekondigd.